Mechanical Revolution Counter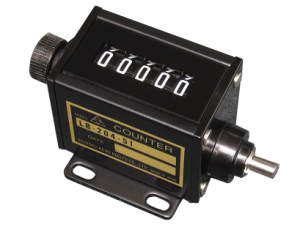 Mechanical Revolution Counter is a 5-digit type and each shaft revolution result to 1 count, it can be either clockwise or anti-clockwise There are two types with the rotating shaft either on the right or left. It is a small counter suitable for place with small mounting area. Our Mechanical Revolution Counter is of high quality which passed the product testing of 1000 counts per minute.
In addition, we also help to customize specifications to satisfy the users' usage.
We support OEM (Original Equipment Manufacturer) needed for company to sell this product as their own brands, and our long term customers include major electrical manufacturers.
Product Testing Videos
Mechanical Revolution Counter LB204-51、54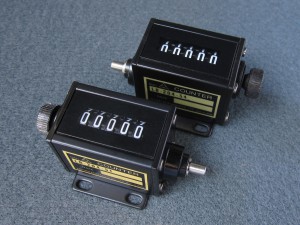 1 count per shaft rotation, it can be either clockwise or anti-clockwise. 5-digit type can count up to 99999 counts; you can reset it back to 0 with the reset knob at the side. There are 4 mounting holes for M3 screws. Maximum of 1000 counts per minute

Weight 60g
Made in Japan
Special specification
Please contact us if you wish to customize the specifications to satisfy your intended usage.
| | | |
| --- | --- | --- |
| The length of the reset shaft can be customized. | | The length of the rotating shaft can be customized. |
| | | |
| --- | --- | --- |
| The hole of the base can be customized. | | The base can be customized. |
| | | |
| --- | --- | --- |
| The background of the wheel can be customized to white with black character. | |   |